Enjoy the good times while you can because when the economy BLOWS UP this next time, there is no plan B.  Sure, we could see massive monetary printing by Central Banks to continue the madness a bit longer after the market crashes, but this won't be a long-term solution.  Rather, the U.S. and global economies will contract to a level we have never experienced before.  We are most certainly in unchartered territory.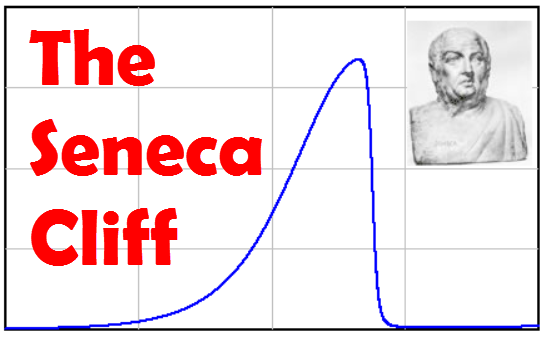 Before I get into my analysis and the reasons we are heading towards the Seneca Cliff, I wanted to share the following information.  I haven't posted much material over the past week because I decided to spend a bit of quality time with family.  Furthermore, a good friend of mine past away which put me in a state of reflection.  This close friend was also very knowledgeable about our current economic predicament and was a big believer in owning gold and silver.  So, it was a quite a shame to lose someone close by who I could chat with about these issues.
While some of my family members know about my work, I don't really discuss it with them.  If they ever have a question, I will try to answer it, but I found out years ago that it was a waste of time to try and impose my knowledge upon them.  Which is the very reason I started my SRSrocco Report website… LOL.  So, now I have a venue to get my analysis out to the public.  I don't care about reaching everyone, but rather to provide important information to those who are OPEN to it.
…click on the above link to read the rest of the article…