Settled agriculture, cities, nation-states, information technology and every other facet of the modern world have unfolded within a long era of climatic good fortune. Those days are gone. Sea levels are rising; climate is becoming less stable; average temperatures are increasing. Civilization emerged in a geological era known as the Holocene. Some have called our new climate era the Anthropocene. Future intelligent life will know we were here because some humans have filled the fossil record with such marvels as radiation from atomic bombs, plastics from the oil industry and chicken bones.
What happens next is unpredictable at one level and entirely predictable at another. Regardless of what humans decide to do, the twenty-first century will be a time of "abrupt and irreversible" changes in the web of life. Earth system scientists have a rather dry term for such a fundamental turning point in the life of a biospheric system: state shift. Unfortunately, the ecology from which this geological change has emerged has also produced humans who are ill-equipped to receive news of this state shift. Nietzsche's madman announcing the death of god was met in a similar fashion: although industrial Europe had reduced divine influence to the semi-compulsory Sunday-morning church attendance, nineteenth-century society couldn't imagine a world without god. The twenty-first century has an analogue: it's easier for most people to imagine the end of the planet than to imagine the end of capitalism.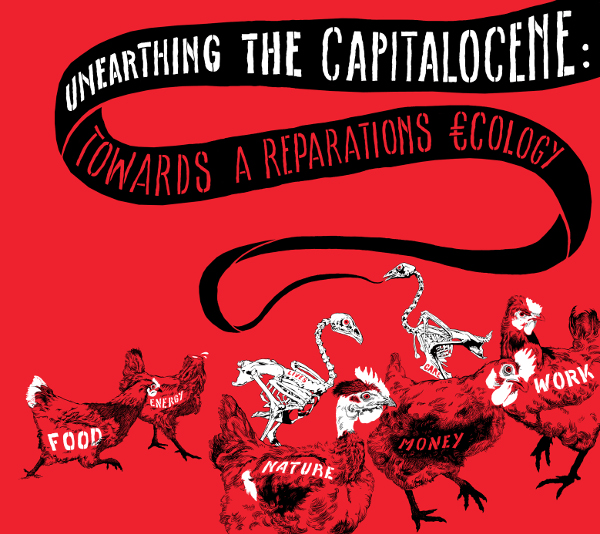 We need an intellectual state shift to accompany our new epoch. The first task is one of conceptual rigor, to note a problem in naming our new geological epoch the Anthropocene. The root, anthropos(Greek for "human"), suggests that it's just humans being humans, in the way that kids will be kids or snakes will be snakes, that has caused climate change and the planet's sixth mass extinction.
…click on the above link to read the rest of the article…