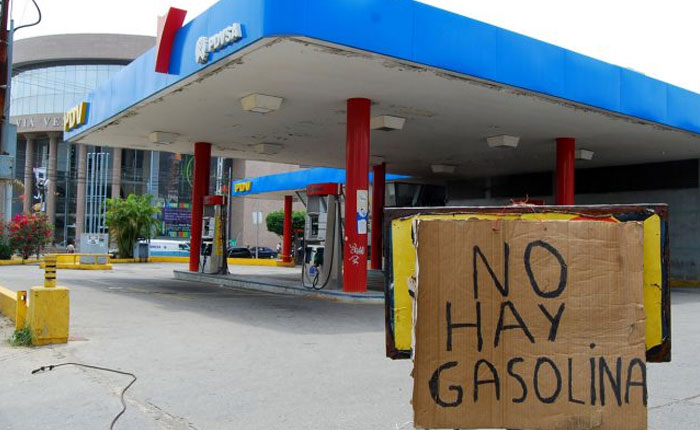 Venezuelan X'mas 2017 without petrol
https://losbenjamins.com/2017/12/venezuela-sin-gasolina-navidades/
Petrol lines are nothing new in Venezuela. But the problem is getting deeper and deeper:
Top Venezuelan refineries are running at 34% of their capacity
17/10/2017
PUNTO FIJO, Venezuela/HOUSTON (Reuters) – Venezuela's main refining complex, hobbled by a lack of oil and maintenance issues, is down to operating at about a third of its 955,000-barrel-per-day capacity, according to a union official and documents from the state-run oil company PDVSA
https://www.reuters.com/article/us-refinery-operations-pdvsa-paraguana/top-venezuela-refineries-at-34-percent-of-capacity-union-documents-idUSKBN1CL2T0
This is part 1 of articles on how Venezuela is hit by both declining oil production and the drop in oil prices since 2014. We start with:
Oil production
Please note that the data used in this article differ from source to source. Venezuelan government reports (PDVSA) will be on the high side. No effort was made to reconcile the numbers so every graph stands on its own.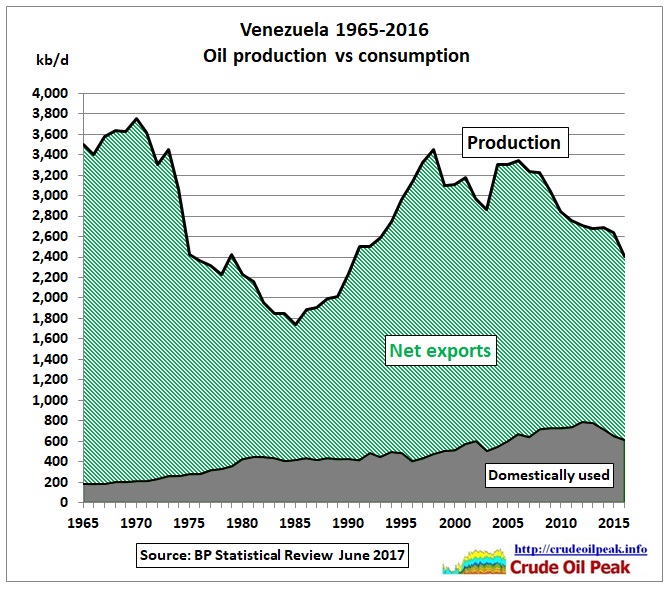 Fig 1: Double peak: drop in oil production since 2005. (PDVSA strike 2002/03)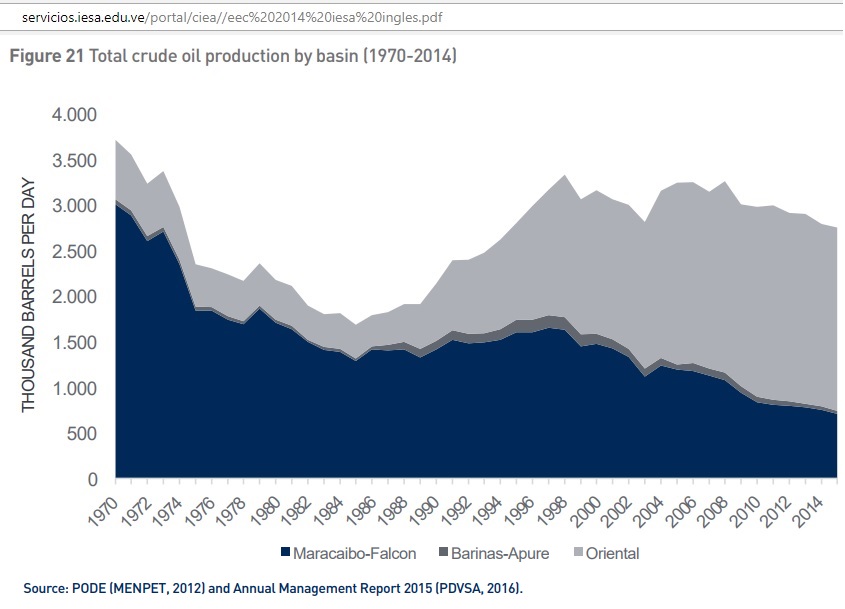 Fig 2: Venezuela crude production by basin 1970-2014 (IESA)
http://servicios.iesa.edu.ve/portal/ciea//eec%202014%20iesa%20ingles.pdf
Maracaibo
Production started 100 years ago.  In 2012 Jean Laherrere calculated that discoveries were 63 Gb and cumulative production 42 Gb.
http://aspofrance.viabloga.com/files/JL_Venezuela2012.pdf
Assuming that since then another 2 Gb were produced the depletion level is 70%, making it a mature basin.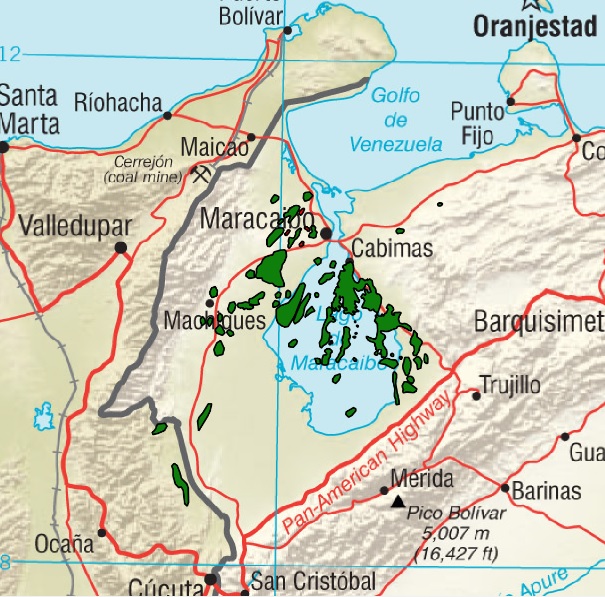 Fig 3: Oil fields in Maracaibo
http://energy-cg.com/OPEC/Venezuela/Venezuela_OilGas_Industry.html
With 1,000s of leaking, abandoned wells and corroding pipes in the lake, it is now an environmental disaster zone plagued by oil spills, subsiding coast lines and duck weed infestations (from sewage, fertilizers, industrial waste, chemicals).
…click on the above link to read the rest of the article…