The OPEC data below was taken from the December OPEC Monthly Oil Maret Report. All data is through November 2017 unless otherwise noted.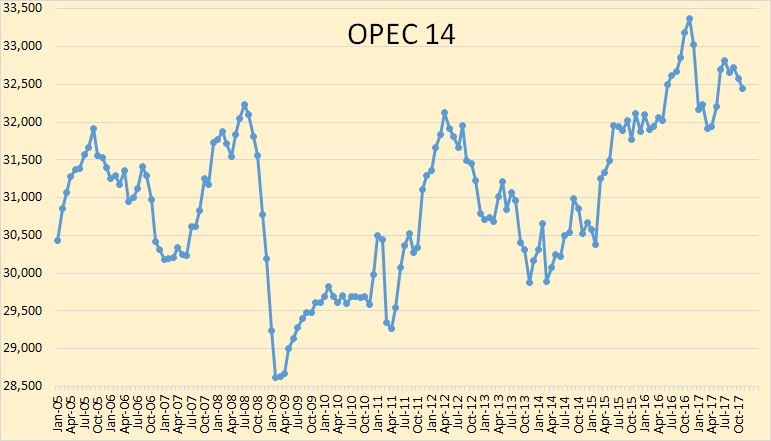 OPEC crude oil production declined by 133,500 barrels per day in November.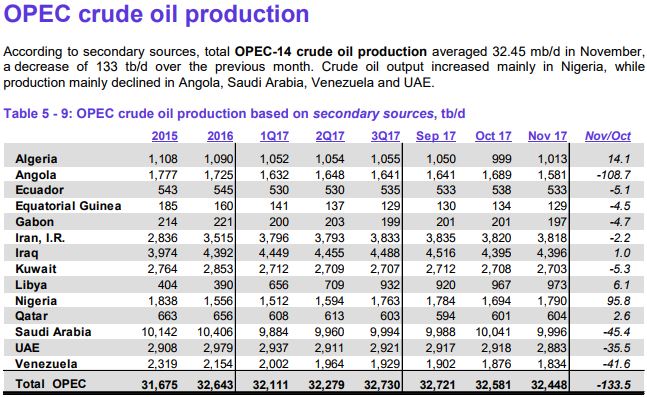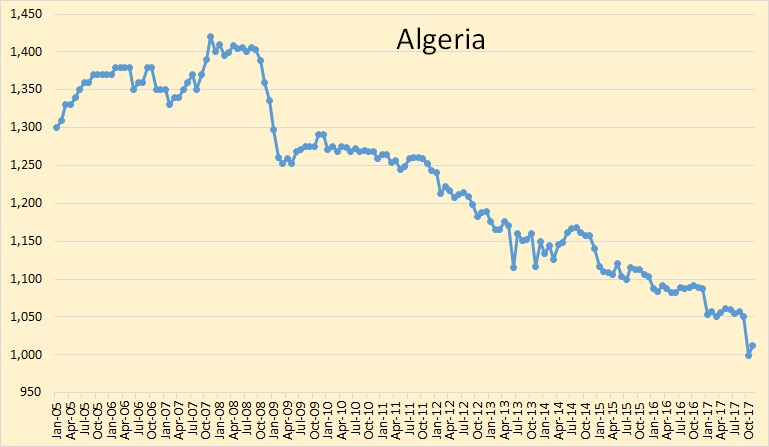 Algeria was up slightly in November after that huge decline in October.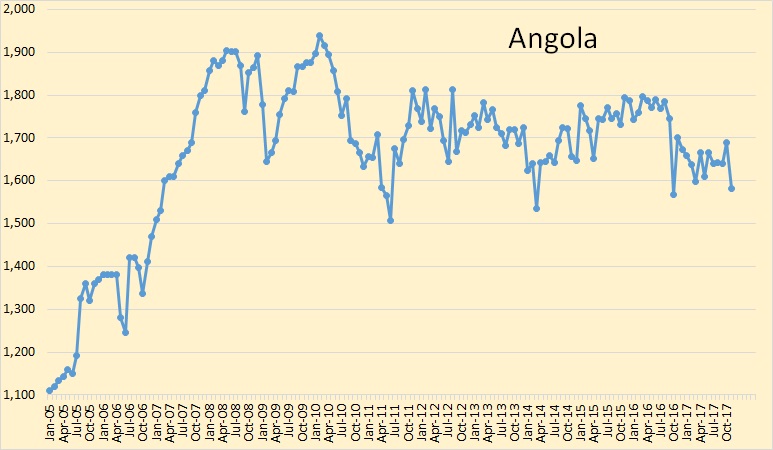 Angola was the biggest loser in November, down 108,700 barrels per day.
Ecuador, though holding its own for the last year, appears to be in slow decline.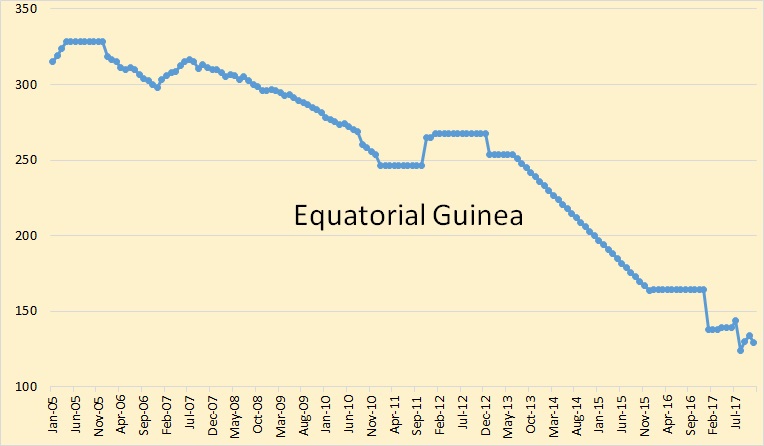 I have managed to cobble together an estimate of Equatorial Guinea's historical C+C production. I had the EIA's production numbers through June 2013. I subtracted 10% for "other liquids", then merged that with the OPEC MOMR data that started in 2016. However, Equatorial Guinea's production is not enough to make much difference.
…click on the above link to read the rest of the article…