Tesla is now marketing its Powerwall2 storage battery for domestic applications, claiming among other things that it can make your home self-powered and blackout-proof. Here I review Tesla's claims using an existing rooftop PV array in the Arizona desert as a real-life example. Will a few Powerwalls allow the homeowner to go off-grid? Not a chance. Will they make the home blackout-proof? Maybe, maybe not. Will they save the homeowner money on his electricity bills? Not that I can see.
The example rooftop array is in Tucson, Arizona. I selected Tucson because if a solar-Powerwall2 combination won't work there it won't work anywhere in the US. Except for the area around Death Valley to the northwest the solar resource is about as good as it gets, the low (about 30%) seasonal solar range means that there is no large seasonal storage requirement and seasonal generation is not in antiphase to demand, as it is in some areas farther north:
Figure 1: US solar irradiance. Image from Arizona Solar Center
The real-life example I use is the array of panels on the roof of the residence of a Mr. Gary Bynum. Their listed capacity is 8.28 kW(p). Figure 2 shows the installation: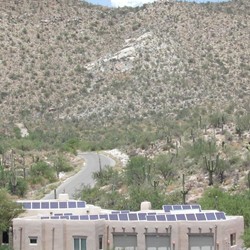 Figure 2: Mr Gary Bynum's rooftop solar panels. Image from Sunny Portal
In the year I selected for review (2013) the panels generated 15,500 kWh (capacity factor 21.6%), and I assume here that this would have been sufficient to cover all household consumption durng the year had it been possible to store the surpluses for re-use. How many Powerwalls would have been needed to do this? According to the Tesla website
two Powerwalls would be needed to back up 15,500 kWh/year of consumption (42.5 kWh/day).
…click on the above link to read the rest of the article…