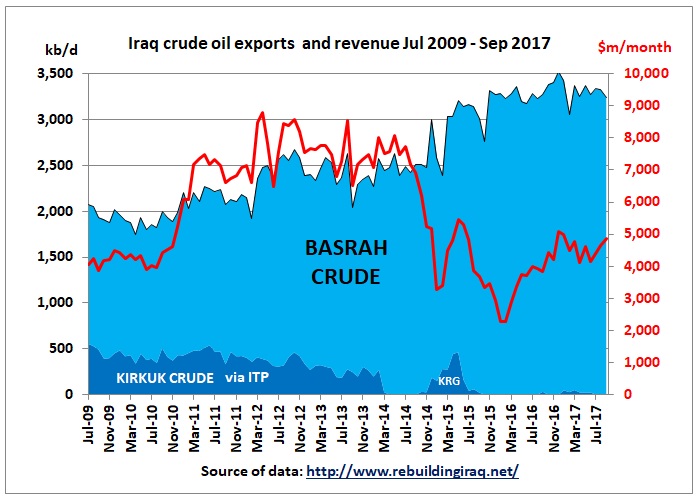 Fig 1: Iraqi crude exports by SOMO
The above graph shows Iraqi crude oil exports by the SOMO oil marketing company. Until March 2014 Kirkuk crude from North Oil Company (Avana and Baba domes and Bai Hassan fields) was flowing through the Iraq-Turkey pipeline (ITP) Kirkuk – Baiji refinery – Faysh Khabur (capacity 600 kb/d, metering station under Baghdad control near the border with Turkey) and on to the Ceyhan terminal in Southern Turkey. It stopped operating due to frequent attacks by militants. In June 2014 ISIL attacked the Baiji refinery (230 kb/d) and heavy fighting started with the Iraqi army.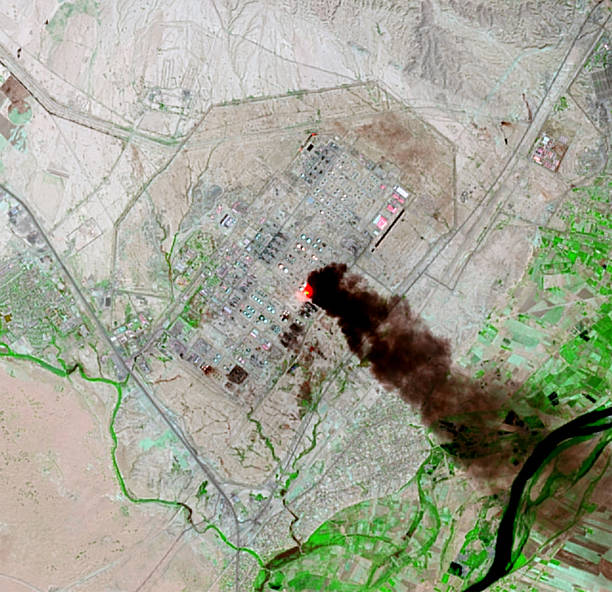 Fig 2: Baiji refinery in September 2014
The refinery changed hands several times and was finally retaken by the Iraqi army in Nov 2015 but it was badly damaged.
The Kurdish Government built their own pipeline infrastructure with following capacities
Tawke oil field to Faysh Khabur (250 kb/d)
Taq Taq oil field to Khurmala, the northern dome of the Kirkuk oil field (150 kb/d)
Khurmala to Faysh Khabur (700 kb/d)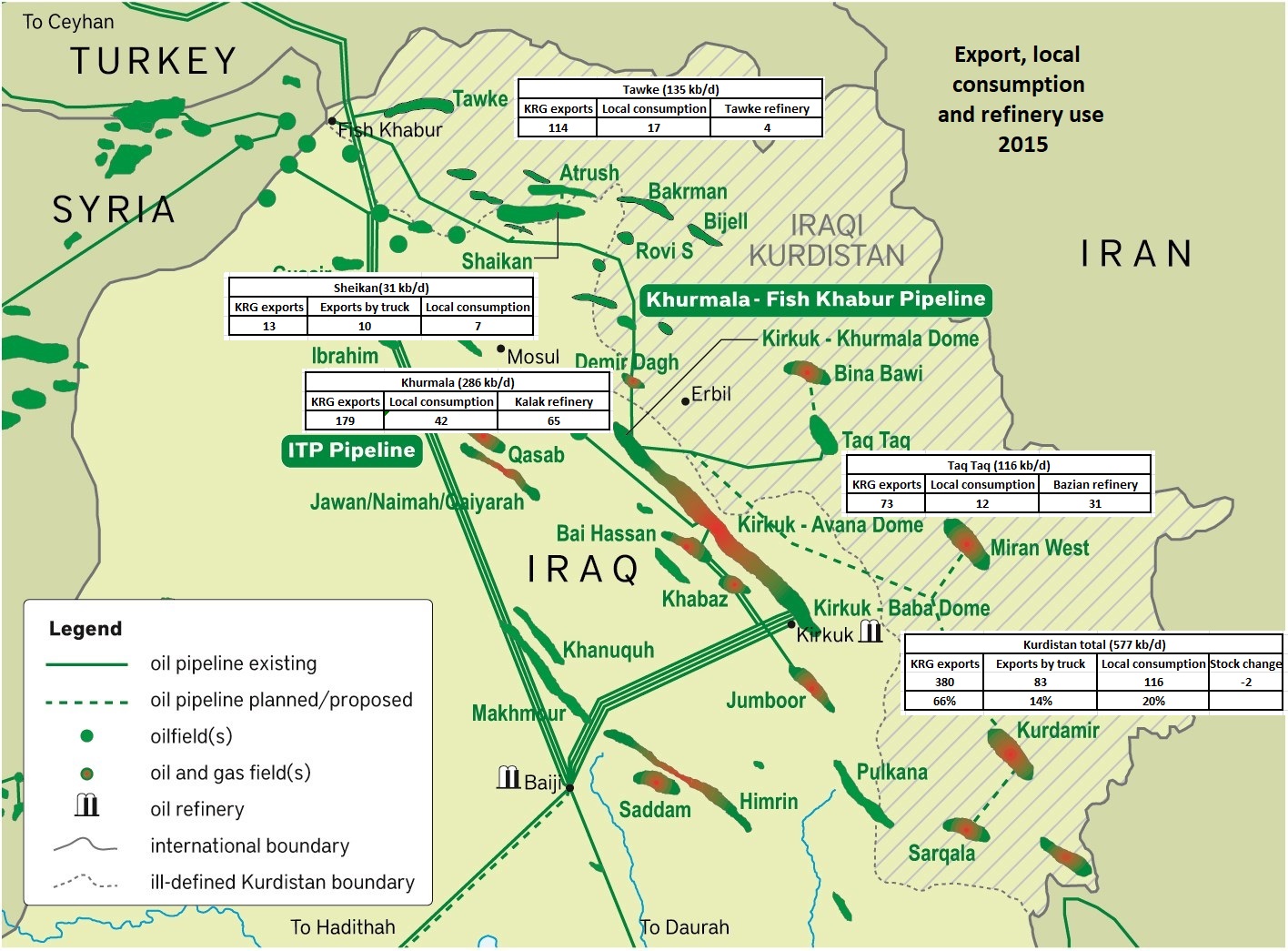 Fig 3: Northern Iraq's oil field and pipeline map and KRG's oil production 2015
The map is from here:
http://www.petroleum-economist.com/articles/politics-economics/middle-east/2017/iraq-in-for-the-long-haul
The oil data are from the KRG government
http://mnr.krg.org/index.php/en/press-releases/540-mnr-publishes-updated-oil-production-and-revenue-report-for-2015
Projects (a) – (c) were completed by end 2013. Another pipeline between Khurmala and Avana was built and opened in mid 2014. This allowed Kirkuk oil to be exported via the KRG pipeline.
In December 2014 an agreement was made between Baghdad and KRG with following provisions:
(1) the KRG give 250,000 b/d of the crude oil produced in its territory to SOMO at the Ceyhan terminal to market the crude,
(2) Iraq (Baghdad) export 300,000 b/d of Kirkuk crude through KRG's pipeline to Ceyhan
…click on the above link to read the rest of the article…