Can we imagine a world without?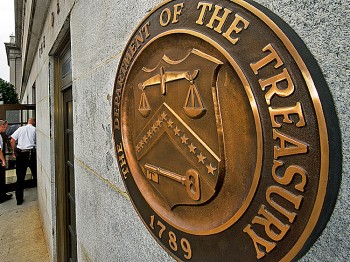 "There is no more persistent and influential faith in the world today than the faith in government spending," wrote economist Henry Hazlitt in 1946. If that was the case then, what about today? Nearly every problem in the world calls for the government to solve it. In return for these services, the government needs money—a lot of money.
The federal government of the United States alone is on track to spend $3.65 trillion in the fiscal year of 2017, or 21.5 percent of gross domestic product.
Now, the Trump administration has been in the news for proposing a reform of the tax system, including some significant cuts. However, rather than bicker over the costs and effectiveness of that particular proposal, let's take a step back and look at the big picture on taxes. We may even consider asking the question of whether we need taxation at all.
Taxes artificially increase the risk-reward profile for any operation, regardless of profits.
In 2017, we are immersed in taxes like a fish in water. We are so used to it, we could not even imagine a life without it. But the federal income tax only started in 1913, with a relatively modest 1 percent for the lowest bracket and 7 percent for the highest bracket. Since then, it has been fluctuating, reaching a peak of 92 percent on the highest bracket in the 1950s—which nobody could afford to pay nor actually did pay—and currently stands at 39.6 percent for incomes of more than $411,000.
No Taxes
There are many arguments in favor of abolishing personal and corporate income taxes altogether.
The first is that taxes prevent private economic activity, the core provider of employment and the products we need to sustain our lives.
…click on the above link to read the rest of the article…