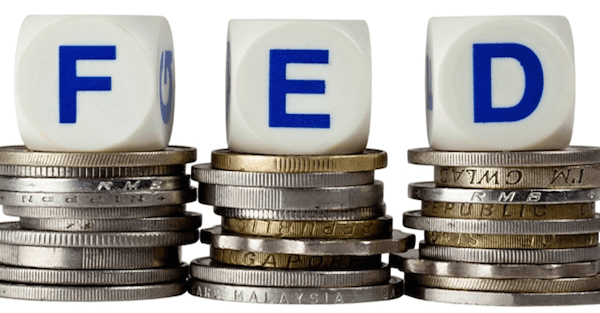 Today's the day.
After months of preparing financial markets for this news, the Federal Reserve is widely expected to announce that it will finally begin shrinking its $4.5 trillion balance sheet.
I know, that probably sound reeeeally boring. A bunch of central bankers talking about their balance sheet.
But it's phenomenally important. And I'll explain why-
When the Global Financial Crisis started in 2008, the Federal Reserve (along with just about every central bank in the world) took the unprecedented step of conjuring trillions of dollars out of thin air.
In the Fed's case, it was roughly $3.5 trillion, about 25% of the size of the entire US economy at the time.
That's a lot of money.
And after nearly a decade of this free money policy, there is more money in the financial system than ever before.
Economists have a measure for money supply called "M2". And M2 is at a record high — nearly $9 trillion higher than at the start of the 2008 crisis.
Now, one might expect that, over time, as the population and economy grow, the amount of money in the system would increase.
But even on a per-capita basis, and relative to the size of US GDP, there is more money in the system than there has ever been, at least in the history of modern central banking.
And that has consequences.
One of those consequences is that asset prices have exploded.
Stocks are at all-time highs. Bonds are at all-time highs. Many property markets are at all-time highs. Even the prices of alternative assets like private equity and artwork are at all-time highs.
But isn't that a good thing?
Well, let's look at stocks as an example.
As investors, we trade our hard-earned savings for shares of a [hopefully] successful, well-managed business.
…click on the above link to read the rest of the article…