Almost lost in all the dollar estimates of property damage is the human loss, suffering and stress.
I am not an expert in repairing flood damage, or in dealing with insurance companies, FEMA or all the other pieces that will go into homeowners getting the funding needed to repair or rebuild their homes.
But I do know a bit about construction after 44 years in the field, and I have been soberly reflecting on the many hurdles that face everyone involved in restoring / repairing tens of thousands of homes, more or less all at the same time.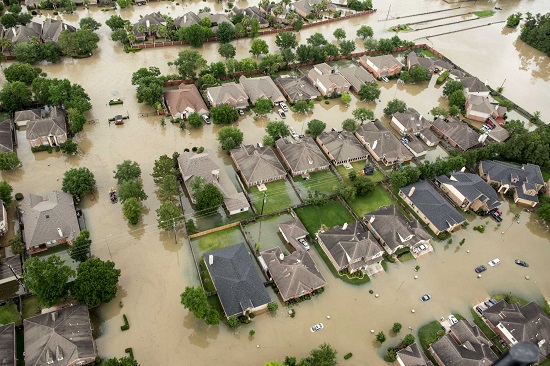 Preliminary estimates set the number of flood-damaged homes in Houston at around 100,000. More recent estimates put the number at around 40,000.
No one yet knows how many homes in Florida have been damaged by Hurricane Irma, but the number will undoubtedly be a big one.
Here are some semi-random thoughts on the challenges of repairing/rebuilding so many dwellings in as short a period of time as possible:
1. The average cost of homes in Houston is reportedly around $300,000. Many coastal areas in Florida are similarly valued. Just as a guess, many of the affected homeowners probably have mortgages in the $200,000 range.
It's been reported that only 1 in 6 in the affected areas of Houston have flood insurance, suggesting 85% of those whose homes were rendered unlivable will need to borrow money to fund the repairs.
It seems federal agencies offer homeowners loans for this purpose, or access to what is effectively a second mortgage.
If the repaired home will be worth $300,000–questionable, perhaps, for those houses which have been repeatedly flooded by lesser storms–then how much money will homeowners be willing to borrow to keep the home?
…click on the above link to read the rest of the article…