In 2010 the China Sign Post blog published an article entitled "Playing with fire. Potential impact of a North Korean threat to South Korean oil refineries", showing following map: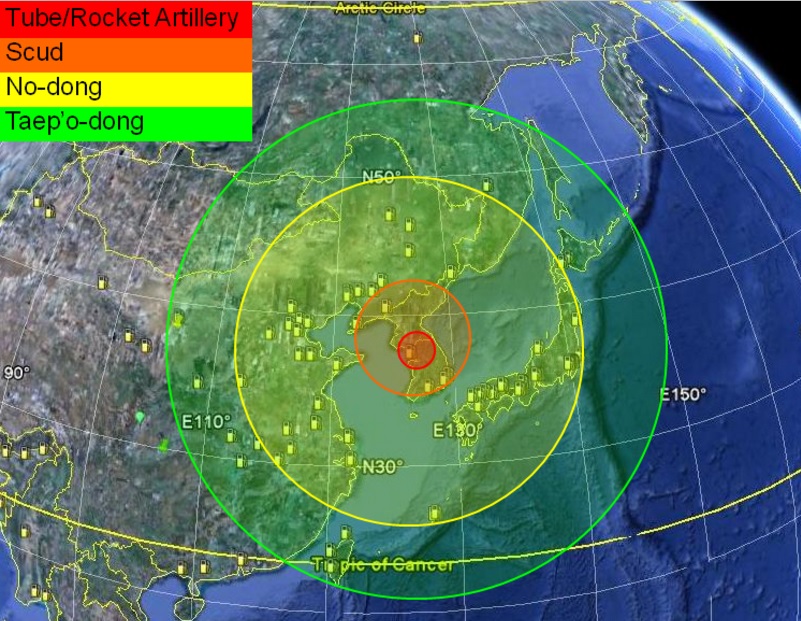 Fig 1: Range of North Korea's missiles in 2010
http://www.chinasignpost.com/wp-content/uploads/2010/11/China_Signpost_8_North-Korea-Refinery-Threat_2010-11-29.pdf
The article ranked the vulnerability of South Korean and Japanese refineries to a North Korean attack, dependent on distance, location and capacity.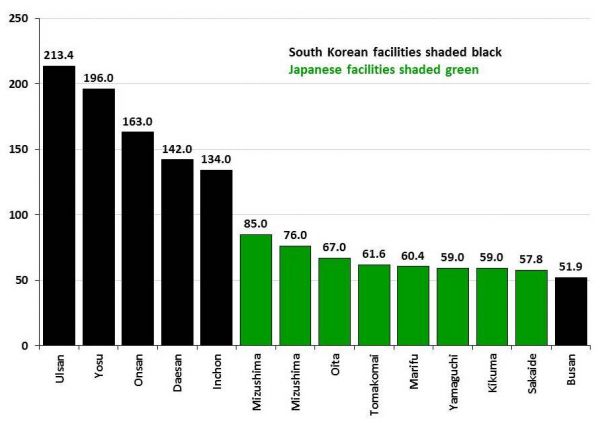 Fig 2: Vulnerability ranking of South Korean and Japanese refineries
http://www.chinasignpost.com/2010/11/29/playing-with-fire-potential-impact-of-a-north-korean-threat-to-south-korean-oil-refineries/
The above article was updated in 2013 when tensions were also very high:
"Ballistic missiles with a circular error of probability of several hundred meters such as North Korea's No-dong would have a good chance of scoring a hit against a refinery, whose processing units, storage tanks, and other infrastructure can occupy an area of multiple square kilometers. An added bonus from Pyongyang's perspective is that a missile hit on critical parts of a refinery could put the plant out of commission for at least several months.
Based on the latest missile data from Jane's and other sources, South Korea's entire refining capacity of approximately 2.8 million bpd lies within range of North Korean Hwasong 6 and 7 and No-dong missiles, while Japan's 4.7 million bpd of capacity lies fully within the range envelopes of the No-Dong 1 and 2, Musudan, Taepo-dong, and KN-08 missiles."
http://www.chinasignpost.com/2013/04/14/playing-with-fire-round-2-north-koreas-potential-missile-threat-to-asian-oil-refining-infrastructure/
That was in 2013. Fast forward to March 2017.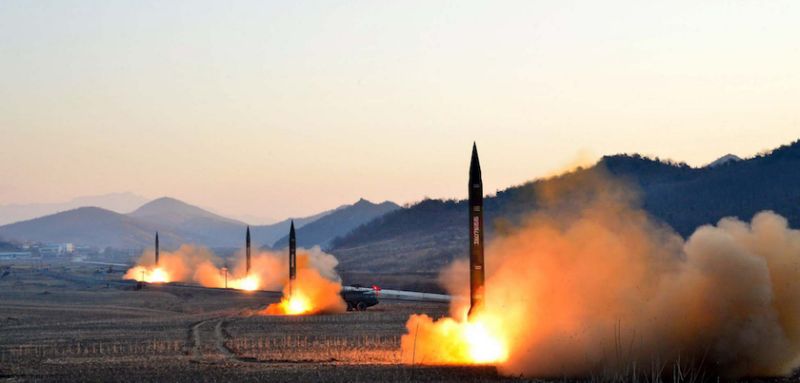 Fig 3: North Korean Scud missile drill
10 March 2017
This time, North Korea launched four "extended-range" Scud missiles that are capable of flying up to 620 miles. The map showed all four missiles landing on an arc that stretched down to the Marine Corps Air Station near Iwakuni, Japan. Once again, the North Korean statement doesn't leave much to the imagination: "Involved in the drill were
Hwasong artillery units of the KPA (Korean People's Army) Strategic Force tasked to strike the bases of the U.S. imperialist aggressor forces in Japan in contingency."
https://www.yahoo.com/news/north-korea-practicing-nuclear-war-144440547.html
…click on the above link to read the rest of the article…