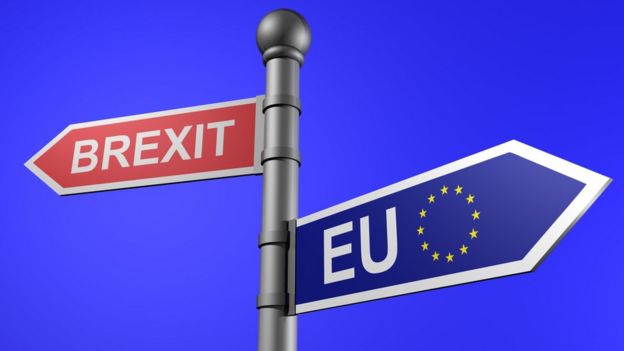 In this week's Blowout we return to Brexit and its  impacts. It is now reported that following Brexit the UK will "scale down its concern over climate change" and scrap the EU's 15%-of-total-energy-from-renewables-by-2020 target. Can outright repeal of the 2008 Climate Change Act be far behind?
Telegraph: Britain preparing to scrap EU green energy targets after Brexit
The UK is currently committed to getting 15 per cent of all energy from renewable sources such as wind and solar by 2020. The UK is currently on course to miss the target and incur millions of pounds in fines from the European Union.
Government sources told The Daily Telegraph that the target, under the EU Renewable Energy Directive, is likely to be scrapped after Brexit. It comes after civil service documents, photographed on a train, revealed that Britain plans to scale down its concern over climate change after Brexit. Details of the policy change were contained in the papers of a senior civil servant at the Department for International Trade (DIT) photographed by a passenger earlier this month. The notes say: "Trade and growth are now priorities for all posts — you will all need to prioritise developing capability in this area. Some economic security-related work like climate change and illegal wildlife trade will be scaled down." The target has led to billions of pounds Government subsidies for renewable power sources such as wind, solar and biomass power plants, which are ultimately paid for by customers through their energy bills. The National Audit Office estimated that green energy subsidies will cost every household £110 a year by 2020.
We follow up with the usual mix of energy and related stories from all over the world, including how OPEC cheated on production cuts, the North Sea revival, Japan makes natural gas from methane hydrates, the growth of nuclear subsidies in the US, more US underground nuclear waste storage planned,
…click on the above link to read the rest of the article…