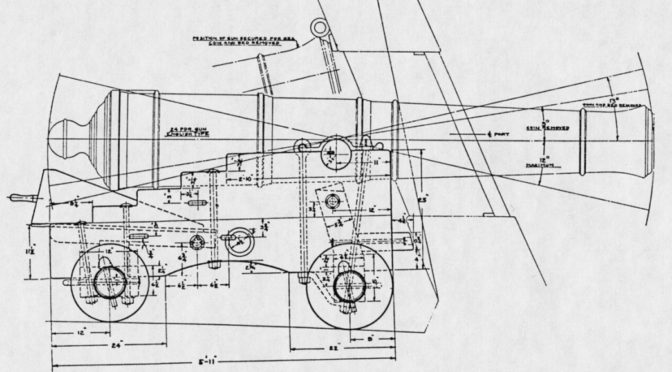 Back in the days of sword and sail, warships mounted heavy cannon on their decks in such a way as to maximize their range of fire. Out of necessity, this meant the cannon were not permanently fixed in place and needed to be properly lashed to the deck during high seas or violent maneuvers. The cannon, cast from iron, were extremely heavy weapons of war and wrought great death and destruction if they ever broke free from their restraints and got loose on deck.
Today, the phrase 'loose cannon' is used to describe an individual, usually a politician or other 'authority', who has become reckless and rash, lashing out senselessly at anyone and everyone within reach. Dangerously uncontrollable would be a proper description of both the loose cannon and the described individual.
But I am not referencing Donald Trump or any other individual for that matter. Instead I am speaking with regard to the faceless, nameless, uber powerful chameleon better known as the Deep State, the existence of which has been repeatedly mentioned in the mainstream and alternative press of late. However, I am not necessarily claiming the Deep State itself is the loose cannon. Read on for the answer.
While various forms of the phrase "Deep State" have been around for decades, I began to pay particular attention soon after the false flag event of 9/11, when I launched into deep study sessions reading the likes of Smedley Butler, John Perkins, Roger Stone, Michael Ruppert, Daniel Ellsberg, Tom Engelhardt, Peter Dale Scott, Noam Chomsky, Webster Tarpley et al. The list is deep and varied and by no means does it represent strictly truthsayers. To truly know your enemy you must understand their tactics, methods and disinformation/propaganda.
…click on the above link to read the rest of the article…