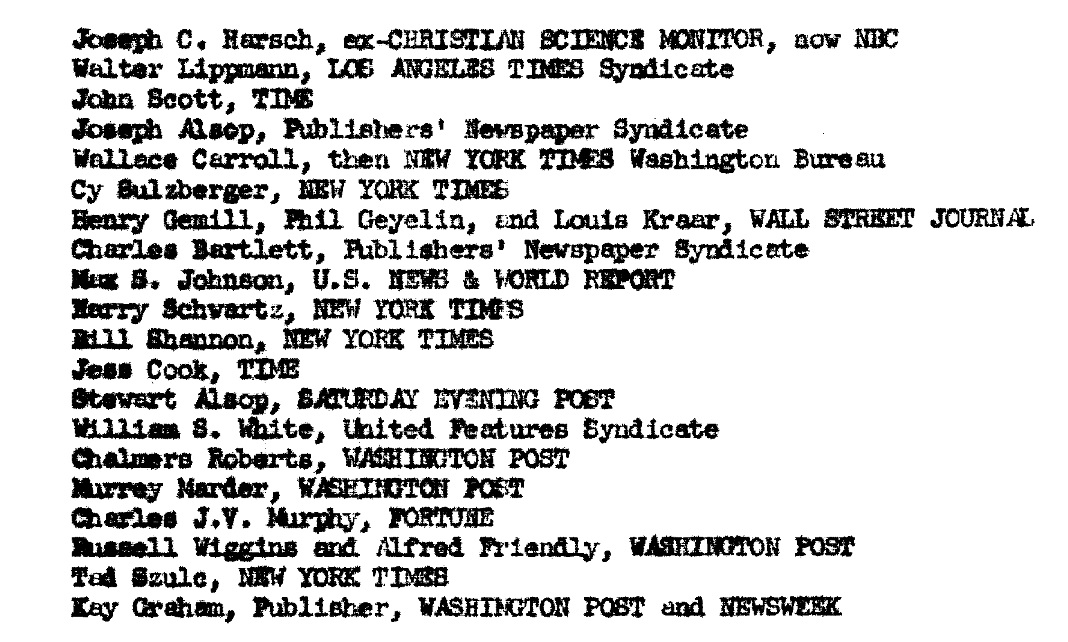 The United States Senate Select Committee to Study Governmental Operations with Respect to Intelligence Activities found in 1975 that the CIA submitted stories to the American press:
Wikipedia adds details:
After 1953, the network was overseen by Allen W. Dulles, director of the CIA. By this time, Operation Mockingbird had a major influence over 25 newspapers and wire agencies. The usual methodology was placing reports developed from intelligence provided by the CIA to witting or unwitting reporters. Those reports would then be repeated or cited by the preceding reporters which in turn would then be cited throughout the media wire services.

The Office of Policy Coordination (OPC) was funded by siphoning off funds intended for the Marshall Plan [i.e. the rebuilding of Europe by the U.S. after WWII]. Some of this money was used to bribe journalists and publishers.
In 2008, the New York Times wrote:
During the early years of the cold war, [prominent writers and artists, from Arthur Schlesinger Jr. to Jackson Pollock] were supported, sometimes lavishly, always secretly, by the C.I.A. as part of its propaganda war against the Soviet Union. It was perhaps the most successful use of "soft power" in American history.

A CIA operative told Washington Post owner Philip Graham … in a conversation about the willingness of journalists to peddle CIA propaganda and cover stories:
You could get a journalist cheaper than a good call girl, for a couple hundred dollars a month.
Famed Watergate reporter Carl Bernstein wrote in 1977:
More than 400 American journalists … in the past twenty?five years have secretly carried out assignments for the Central Intelligence Agency, according to documents on file at CIA headquarters.
…click on the above link to read the rest of the article…